Baldwins Haywards Heath
Welcome to Baldwins Travel Haywards Heath, your local independent high street travel agent, and part of the multi award-winning Baldwins Travel Group. Our team of experienced travel consultants is here to give you friendly, expert travel advice, helping you to find the best holiday and business travel solutions for you.
At Baldwins Travel Haywards Heath, we're obsessed with travel, and look forward to bringing you new and exciting travel possibilities. Drop in and see us, to talk to one of our travel experts about planning your next holiday.
Find Us
Baldwins Haywards Heath
Unit 24 The Orchards
Haywards Heath
RH16 3TH
Opening Times
| | | |
| --- | --- | --- |
| Monday - Friday | | 9am - 5.30pm |
| Saturday | | 9am - 4pm |
| Sunday | | Closed |
Meet The Team
Pratibha Sethi
Branch Manager
I am a seasoned travel industry professional with comprehensive experience in a National Airline Company for around two decades where I have served in a variety of roles – managing people and resources, training people, vendor management, customer relationship management, group travel materialization, inventory management etc.
 My passion for travel enabled me to get not only great exposure but also extensive knowledge. It is not out of place to mention that I had the opportunity to travel to various countries in three continents, i.e., India, Singapore, Hong Kong, Italy, Switzerland, France, Czech Republic and Australia.  Presently I am living in the UK.
 I joined Baldwins Travel in November, 2023 and am seeking to leverage my University studies in the fields of Management and Finance coupled with my vast experience to provide continued support and to  promote customer satisfaction through exceptional service.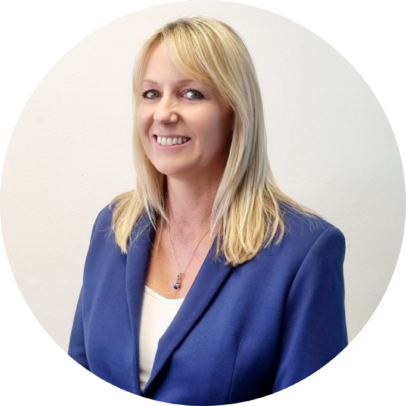 Michelle Collin
Travel Consultant
I come from a background in retail customer service, but I have always had a passion for travel. I have experienced some great adventures, from dog sledding in Norway, snorkelling the Great barrier reef, gazing at the stunning northern lights in Iceland and a scenic boat trip to the Kilifi Creek in Kenya. I joined Baldwins Travel in June 2022.
My 3 favourite destinations are Whitsunday Islands- Australia, Norway & Cuba
This year I am travelling to Thailand to experience the lovely islands around Krabi and a city break to Toronto.
Specialised Areas:
Norway
Marie Hart
Travel Consultant
I am so happy to start a new chapter of my life with Baldwins Travel. I have always loved travel, especially flying. I started working for Virgin Atlantic when I was 27. I worked for them as Cabin crew and Senior cabin crew for 9 years flying long haul all over the world. I also got chosen to do some extra trips and was lucky enough to fly to New Orleans and South America.
My favourite place to fly to was Japan and I truly loved the culture and the food. Flying filled my love of travel and meeting new people as every trip was different.
My perfect holiday would be the Maldives with white sand, turquoise sea and no shoes.. Sounds dreamy.
Kayley McLeod
Travel Consultant
I became passionate about travel when I explored northern India in 2016. I lived in Rishikesh for three months, visited the Golden Temple in Amritsar, the giant Buddha statue in Bodh Gayā and then back to the holy city of Varanasi. I then spent four years travelling around Australia as a solo backpacker. Driving tractors and raising kangaroos in the outback.
My Favourite destination: Varanasi in India and Western Australia
Specialised Areas:
Australia