Planning your Wedding Abroad
Are you planning a wedding or renewal of vows abroad? Congratulations!
When you're planning a wedding, there's so much to think about to make sure you and your guests enjoy the perfect day. And if you're planning your whole wedding abroad, it's even more important to know that all the details are right.
Weddings abroad are becoming very popular, and with a whole world of spectacular settings to choose from, it's easy to see why. From palm-fringed beaches to spectacular castles, planning your wedding abroad opens up so many options. But where to start?
At Baldwins Travel, our expert travel consultants will spend time getting to know you both, to find out what will make your wedding abroad extra-special. Whether you're exploring small, intimate weddings abroad or looking for larger wedding packages, we will help you to find the perfect destination and accommodation, and to plan the little extra touches that will make your special day even more memorable. We'll probably even suggest options for wedding holidays which you haven't thought of.
Many people choose to have a Register Office ceremony in the UK beforehand, but if you're having your actual wedding ceremony abroad, we'll advise you to help you make sure all the necessary paperwork is done.
Our Weddings Abroad specialists are ready to guide you through this exciting journey. Call on 01732 225522 or email [email protected]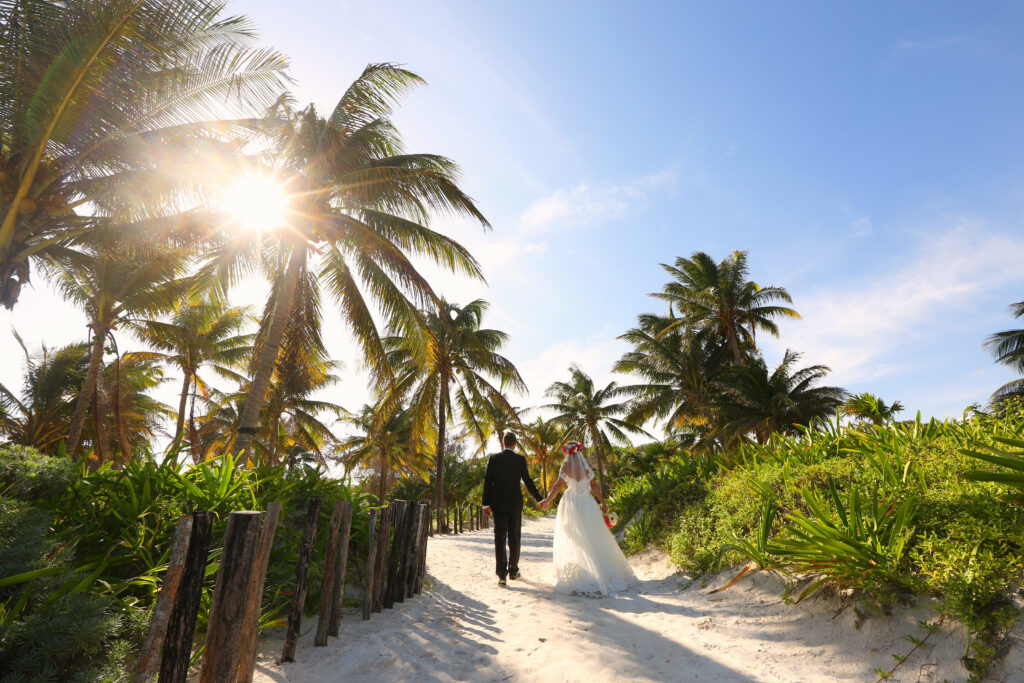 Planning your Honeymoon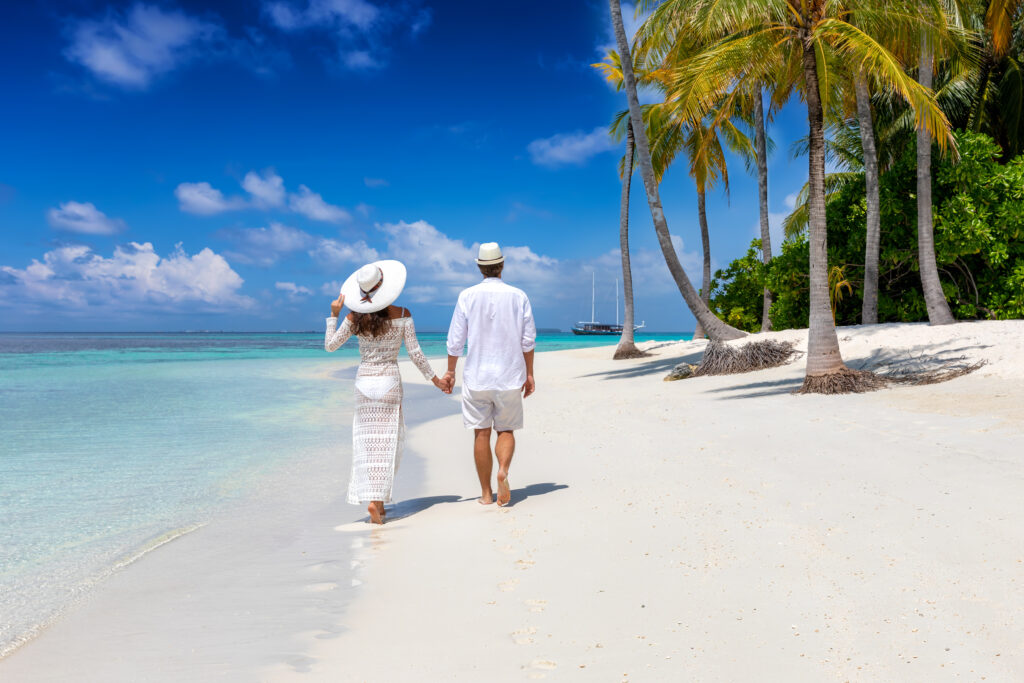 When you're planning a wedding, there's so much to think about to make sure you and your guests enjoy the perfect day. Navigating the huge number of honeymoon holidays and all-inclusive honeymoon packages to make the right choice should be fun, but without the right advice, making such an important decision can feel a bit daunting.
If you're having your wedding in the UK, but jetting off on your dream honeymoon afterwards, Baldwins Travel's expert travel agents will help you find the perfect destination. From all-inclusive honeymoon packages to bespoke honeymoons built to your specifications, we'll explore your ideas (and of course your budget) to make your honeymoon dreams come true.
In recent years there's been an increasing trend for people deciding to keep the wedding party going and take close friends and family on holiday with them. If that's your ideal honeymoon, we'll help you narrow down your options from the vast range of honeymoon packages available – so your final choice includes something for everyone.
But if your idea of the perfect honeymoon is just the two of you – whether that's a luxury beach holiday, thrilling safari or fascinating city break, anywhere in the world – we'll talk you through the options and take care of all the arrangements. Leaving you to focus on making sure everything else about your special day is just right.
Speak to our expert travel consultants in store to start planning your honeymoon. All branch details can be found at the bottom of the page.
Questions and Answers on Honeymoons
Top honeymoon destination to explore?
We always recommend travelling to a destination when the weather conditions are at their best, so your decision does depend on the time of year. Places such as South Africa, Canada and Vietnam all offer fantastic opportunities to be adventurous and explore. We can arrange safaris, cultural journeys, road trips and activity-based trips as well as the traditional beach stays.
Top honeymoon destination for the ultimate relaxation?
Depending on the time of year, the Maldives, Caribbean or Bali all offer the perfect idyllic beach destination. We can even arrange stays on a private island for ultimate relaxation and privacy.
Top pick for a luxurious honeymoon?
The Islands of the Seychelles or those in the South Pacific such as Bora Bora and Fiji offer some of the most luxurious hotels in the World.
Best honeymoon destination on a budget?
Travelling longhaul to places such as Mauritius and Thailand can often offer better value than European destinations so it's worth considering looking further afield – and it will make you feel that extra bit special too.
Have you seen a rise in Mini-Moons before a honeymoon and if so how long is the duration between?
Yes, there has been an increase but there's no pattern, sometimes it's a couple of months before, other times it's more than a year. Some of our favourite Mini-Moon destinations include Italian Lakes such as Lake Como or cities such as Rome and Venice, as they offer a romantic escape not too far from home. Some couples want to allow plenty of time to save for their dream honeymoon so they might take a mini-moon post wedding and then have their honeymoon at a later date and our gift service is an ideal way to do this as friends and family can make contributions towards a honeymoon fund at any of our branches.
5 essentials to pack for your honeymoon?
Passport, Camera, Suncream, Swimwear, Toothbrush
How far in advance would you advise couples to book their honeymoon?
The earlier, the better as this can enable us to offer benefits such as 'Bride Stays Free' and room upgrades. But we can arrange last-minute honeymoons too!
Any advice to brides and grooms when it comes to planning your honeymoon?
Talk to one of our experts about the wide choice of destinations we offer as they will tailor-make the perfect honeymoon for you and may well suggest a destination you had not previously thought of. We can arrange appointments at any of our branches to ensure that each couple has plenty of time to sit and chat – over a glass of bubbles – about what's important to them so that we deliver a trip of a lifetime.