Earlier this year Baldwins Travel Tunbridge Wells was selected as winner of the TTG Top 50 Agency award for the South East region. Winners from Travel Agencies across the country were invited to take part in a Champions Trip hosted by Kuoni.
Tunbridge Wells Senior Travel Consultant Lance Fougere was selected to take the trip and had the most amazing time exploring Sri Lanka and the Maldives.
The trip also had an emphasis on sustainability and the reduction of plastic usage and visited a local project to do a National Park Clean up.
Sri Lanka by Kuoni
Warm, tropical Sri Lanka lies just south of India and is a destination made for multi-centre itineraries where wide golden beaches give way to lush forests, the hills of Nuwara Elyia, fortresses, ancient cities and beautiful temples. A small group escorted tour or personal driver guide is the best way to develop a deeper appreciation of Sri Lanka, its people and its treasures.
Sri Lanka by Lance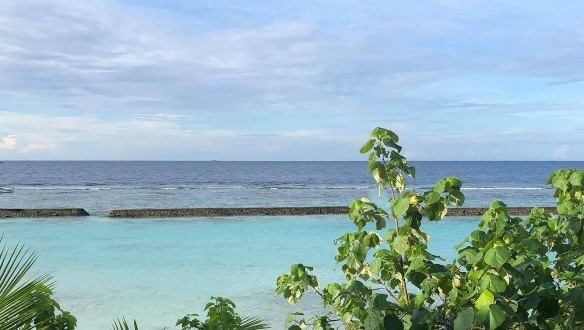 Sri Lanka was amazing, from the moment we met our guide to the onward trip, everything was so special. The guide talked about everything we were seeing on route so the time went quickly and it was so informative. We did a tour rather than a beach holiday so was on the road a lot but the views were amazing, simply stunning. Our tour did involve some early mornings but that meant we saw a lot more of the destination so we were totally fine about it.
Kandalama, What a stunning place to see especially if you are a Buddhist or love history. The old sites in Polonnaruwa are amazing and steeped in history. Make sure you remove your shoes and cover up your legs and arms here for respect. It is a massive site so I would recommend a couple of days here and also to go to the Museum first as it will show you pictures of what the temples would of looked like with the wood attached.
Minneriya National Park is a must see with Elephants and Peacocks walking around without a care in the world, we were lucky to see wild dogs and water buffalo as well as wild horses. When it gets too hot they just walk down to the water and take a dip, all mixing together. Just be aware that the wildlife move around the island so you may have to hunt the animals down to see them.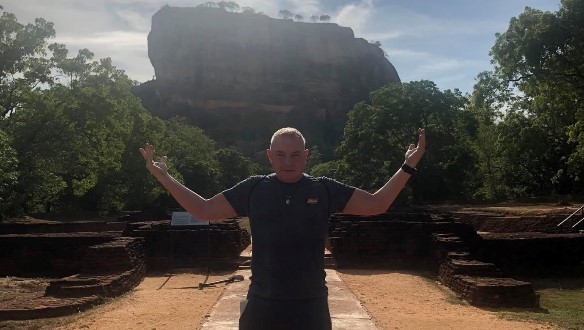 Sigiriya rock, the ultimate tick, if you go to Sri Lanka. A massive rock 200 meters tall in the centre of the island which once hosted a prince who only came down from the rock a few times a year as he had a palace built on the top. You can still see where some of the buildings were and even a swimming pool. It is very steep and you need a lot of energy to climb up.
Kandy, a very busy city with a lake in the middle. The Botanical gardens in the centre mean you do not feel like you are in a busy city. The Botanical gardens are a must see and for around £10 you can hire a driver and guide that will take you around in a large buggy that is big enough for 7 passengers. Please allow extra time due to the traffic to get from one place to another and I would recommend staying just outside in a hotel as it is quieter.
Temple of the Tooth, A highlight due to the historic and religious value this place has. It is said to host the left tooth of the first Buddha to reach enlightenment and it comes out once a year when the city is packed with elephants and dancers going along the streets giving off a light show. This Temple is very strict with no shoes and you must cover up or you will not be allowed in. It does get busy twice a day when people go to make offerings to the temple and say a prayer in front of the tooth's case.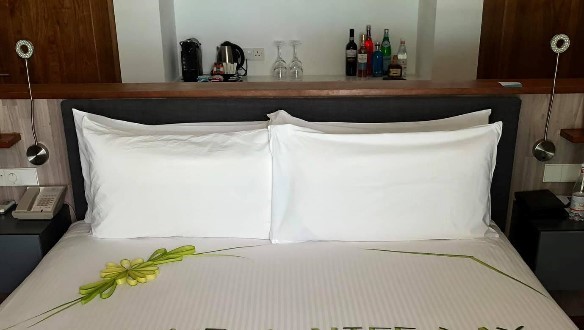 The Maldives – by Kuoni
We were there when the first resort opened its 'doors' in 1972 and we have been hooked ever since. Today, we are more passionate and knowledgeable about this incredible island nation than ever before. Each year, we scout the Indian Ocean to find the best new resorts and the best inclusions. Of the 100-plus resort islands we have chosen 34 of the best – including seven that we love so much we have reserved them exclusively for our UK guests.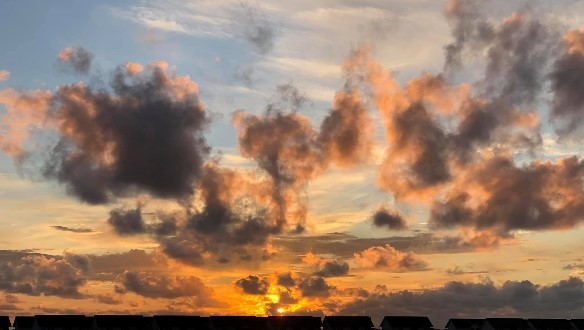 The Maldives – by Lance
Waking up to idyllic beach views each morning was a highlight but then to be honest everytime you look out at the sea you feel like you are in paradise. The sunsets are also a sight to behold. We explored 2 resorts here – the Oblu Select at Sangeli and also the Exclusive to the UK property Kuramathi. Here I found out they ground the glass from bottles down and use them to make bricks to build on the island. Another sustainable feature. Probably another highlight here was the opportunity to get out in the water snorkelling. A truly incredible experience.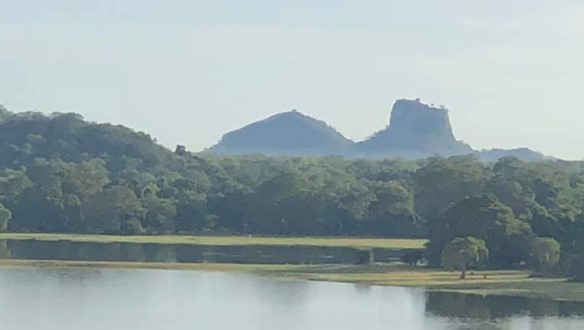 Lance's Recommendations
I think Sri Lanka is best suited to:
Everyone! Sri Lanka has something for everyone. Whether you are looking at a Beach stay or a Tour or a mixture of both itineraries can be tailored to suit any pace.
I think the Maldives is great for……
Couples and families, you need to pick the right island – which is where your trusty Travel Agent comes in – but if you are water lovers you would love the Maldives.
When to go: December to April is the best time for the West coast of the Sri Lanka and the Maldives so this is the best time to combine both destinations. East coast Sri Lanka is better visited from April until September.