Who wouldn't want to go swap the dark gloomy winter nights for the sunshine of the Caribbean! Best known for the picture perfect white sandy beaches, turquoise blue seas and some of the best holiday resorts out there, what's not to like? Combine that with a welcoming culture, mouth-watering cuisine and excursions galore, and you've got a holiday that has all of the right ingredients for a memorable getaway. Whilst each and every Caribbean island has something special to offer, here are two of our favourites that deserve some attention…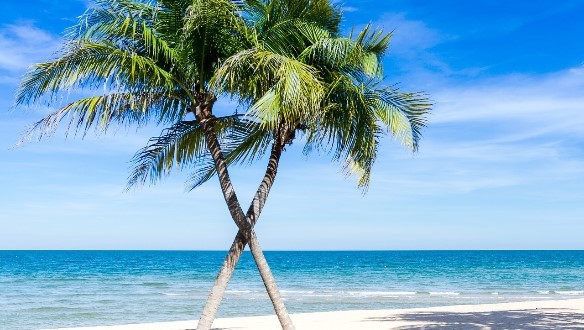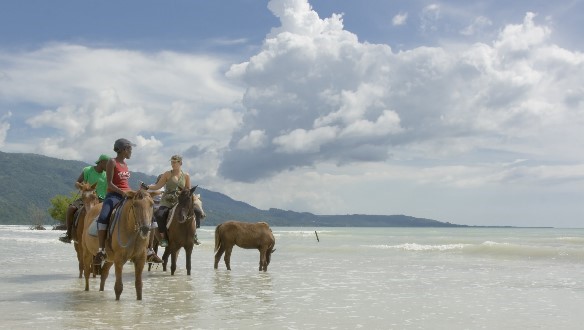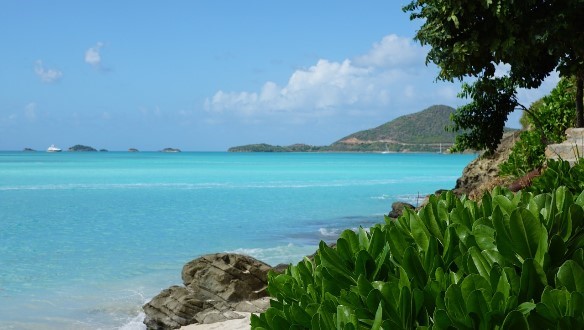 JAMAICA
Sat right in the heart of the Caribbean, Jamaica offers a feeling of escape, with a vibrant colour and culture to go with it. You'd be absolutely right to think of beaches, sunshine and sand for a holiday here – they're simply to die for! Wherever you choose to stay, you'll never be far away from the relaxing sound of the shore and a rum punch. But explore beyond and there's a whole lot more, making it a destination for all travellers.
From a famed history to lush landscapes and amazing accommodation, to its rich culture, even a two-week holiday would offer something different from each day to the next. For the adrenaline junkies amongst us, there's plenty of choice! We're talking about zip-lining through the rainforest, zooming down the mountains on a Jamaican bob-sled just like COol Runnings or jumping into cascading waterfalls. Slow down the pace with a leisurely horse-ride along the beach – perfect for all ages.
What's more, there's a huge choice of accommodation options in Jamaica. From grand hotels offering all-inclusive luxury all the way through to laid-back inns, there will be something available to cater for all budgets and tastes. One thing's for sure, the service won't disappoint – and if simply relaxing is right up your street, then relax you will!
ANTIGUA
Another island paradise, Antigua is home to gorgeous beaches and an array of beautiful resorts for couples, honeymooners and families. But delve a bit deeper and you've got an intense, musical culture on your doorstep that's ready and waiting.
From the busy market stalls in St John's to the famous Shirley Heights Sunset Party held every Sunday, the steel drums and reggae will have their presence all day – so we say, get stuck in as the rum flows, the BBQ sizzles and the sun sets! Many resorts have live bands playing too, so wherever you go you'll get a flavour for the upbeat local sounds.
The hiking in Antigua is also a real treat. A small island, you're never far from a nearby town or village, but you'll also soon feel like you are miles away from it all. A hike up to the island's highest point, Mount Obama at 402m takes from 1-3 hours, giving you some epic views from the top. There are two routes available up to the top – but we recommend the North Side – it's a whole lot more interesting! On route, walk through pineapple plantations, lemon grass fields and dense rainforest filled with bamboo clusters, creeks and ridges, which will give you a real appreciation for the nature here. Oh, and if you're wondering, it was renamed Mount Obama in 2009 in the hope that the former president would visit the island, but he hasn't done so yet!
Whilst all Caribbean islands are famed for their beaches, Antigua has a beach for every day of the year. That's right, there's 365 of them! So, whether you want to soak up the holiday atmosphere with your fellow holiday-makers or seek a bit of calm – it's all possible.