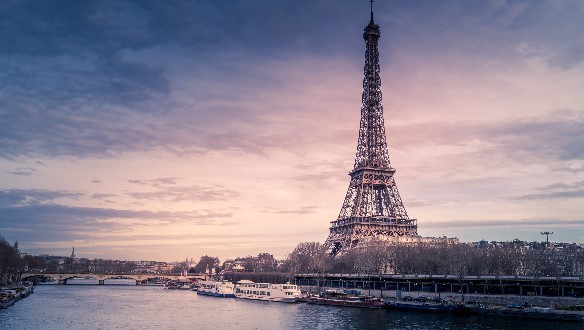 PARIS
Paris, the City of Love! With its gorgeous architecture, stunning skyline and amazing food, you will be spoilt for choice for things to do in this vibrant city. There is something for everything with the city's wide array of restaurants, exciting tourist attractions, stunning architecture and local French cuisine – there's plenty to do!
GO VISIT THE EIFFEL TOWER
It wouldn't be a trip to Paris with seeing one of its most famous attractions – The Eiffel Tower. Constructed in 1889 – it took two years, two months and five days to build, with 7,3000 tonnes of iron used and 60 tonnes of paint – phew! Today it stands at 1063 feet, 31 feet higher than when originally built. The Eiffel Tower boasts breath-taking views of Paris from three different floors, including a variety of restaurants, gift-shops and a champagne and Macaroon bar. Definitely a must-see!
TRY LOCAL FRENCH CUISINE – CHEZ TRASSOUDAINE
If you're after some local cuisine in a cosy family environment to warm up from the cold, then Chez Trassoudaine is just the place for you. Situated just west of Notre Dame, this family-run restaurant was established in 1970 and has a gorgeous aesthetic. The space is designed around the bar, with a large dining room on one side and a glass-roofed winter garden on the other. You can sample their famous potatoes sautéed in goose fat or maybe chow down on some fresh fish delivered daily from the fish market. Yum!
WANDER AROUND THE LOUVRE MUSEUM
The Louvre is the world's largest art museum and is home to Davinci's famous Mona Lisa painting, as well as a whole collection of western art from the Middle Ages – 19th century.
Amble around the aisles soaking up the history and culture that it has to offer or have some lunch in the grounds while taking in the stunning glass architecture of the Louvre Palace. Tickets are from €17 and the Louvre is open every day except Tuesdays
KRAKOW
Krakow is in southern Poland and is known for its rich history. There's plenty to do to in this diverse city, if you're a keen history buff and delight at the thought of delving into Poland's rich medieval past or you're someone who fancies a stroll along the Old Town – Krakow has something for you!
VISIT THE OLD TOWN
Krakow's Old Town used to be the heart of Poland's Political life and is one of the most famous old districts in Poland today. It stays lively all throughout the year, especially in the main Market Square, which boasts the title of being one of the biggest market squares in Europe! There's plenty to do – enjoy a hot or cold drink in one of the many cafes or bars, enjoy panoramic views of Krakow from the Gothic Town Hall Tower or if you prefer sight-seeing from the ground, you can take a ride in a horse-drawn carriage.
GO DEEP UNDERGROUND IN THE WIELICZKA SALT MINE
Located in Wieliczka – the mine is now an official Polish Historic Monument. It is one of Poland's largest tourist attractions and is one of the World's oldest operating salt mines. The mine was used to produce table salt, from the Neolithic age all the way to 2007!
The mine's attractions include an underground lake, four chapels, rock salt statues, sculptures and much more.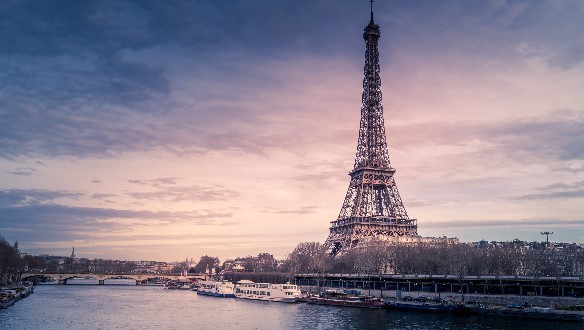 EXPERIENCE SOME DELICIOUS POLISH CUISINE AT CHIMERA RESTAURANT
The Chimera restaurant is one not to be missed. Situated close to the Market Square, this three dining-roomed traditional restaurant is located in a fourteenth-century cellar, historically used to store beer and wine. A gorgeous feature of this 'Gothic' restaurant is the unique fireplace which is still used to roast meat in a special roasting dish made of glass.
Chimera specialises in Polish Cuisine and has an extensive menu from which you can choose a variety of delicious options. Plus, you can visit Chimera's own salad bar – the first and biggest of its kind in Krakow. You'll be spoilt for choice!
REMEMBER AUSCHWITZ – BIRKENAU

Although it may not be the joyous of places to visit, there are many reasons for visiting Auschwitz Memorial to further understand the sad events of the holocaust. Auschwitz was opened 1940 and continued to be used as a concentration camp until its closure in 1945. Polish PoW's were its first prisoners, but from 1942 onwards, Jews made up the vast majority of prisoners at Auschwitz-Birkenau.
Many lives were claimed at Auschwitz and the Holocaust remains one of the greatest tragedies of the 20th Century. Admission to the grounds of the Auschwitz-Birkenau Memorial is free but there is a charge for booking a Memorial guide, renting headphones and documentary watching. There are a few rules when visiting so be sure to check them out before heading there.